____________________________________________________________
____________________________________________________________
Join The Black Communities Black Businesses Challenge...
**(Do 365 Days Of Your Own Black Business Each Year...)
And
**(Buy At Least One Item From 365 Black Businesses Each Year).
#BlackTwit'terMarketPlace
#TheNEETTABLACKShow
#BlackTwitterGroups
#BlackPanthers
#BlackCommunities
#BlackBusinessesChallenge
#BHCsBlackWallStreetBusinessesNetwork
Making Every Day Black Friday
Black People Making
#BlackLivesMatter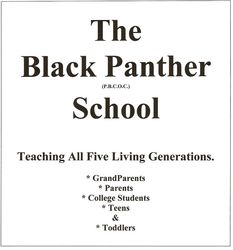 BluePrint
To "Fixing"
The Black
Communities...
(A "Black" Organizations' Guide And Programs Outline For "Fixing" The "Black" Communities)...

Donate To "The Black Communities' "Fix It!" Campaign.".....
If You Like The Work We Do...
Feel Free To GoFundUs...
Donate To The Black Panther Black Poetry Museum.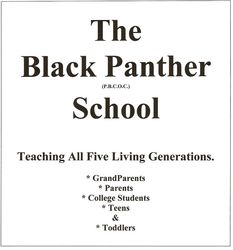 ******************************
Click to join TheBlackCommunitiesAnti-DegradationCommitteeNetwork
******************************