( Political Jobs )
( Work From Home )
Are You Out Of Work
( Get Back Working )
( Help The Black Communities - While Making An Income )
( **Work From Home - Black Affiliate Marketing** )
Sell 10
NEETTA BLACK
Books
Make $ 50

Sell 20
NEETTA BLACK
Books
Make $ 100

Sell 30
NEETTA BLACK
Books
Make $ 150

Sell 40
NEETTA BLACK
Books
Make $ 200

Sell 50
NEETTA BLACK
Books
Make $ 250
( Get Paid Weekly )
( Free - Absolutely No Costs To You )
** How It Works **
(Just Put Up The
NEETTA BLACK
Books Ads You Choose
On Your Page
Or In Your Groups
And Every Time Someone
Makes A Purchase
With Your 6 Digit Code
Attached From You Or
From Your Page
You Make Money )...
Make Money Off Every
NEETTA BLACK
Book That People
Purchase Through You
Or Through Your Page ...
(No Pressure - No Minimums - No Maximums -
Whether You Or Your Page Sells 1
NEETTA BLACK Book Or
100 NEETTA BLACK Books -
You Still Make Money
Off Of Each Book
Purchased Through You )...

To Get Started Today
Direct Message Us
On Twitter At:
BEntertainers2

( Getting The Black
Communities Back
Working )
( Feel Free To Share With Your Family And Friends )
BHC ABERI - Global Black Wall Street Movement...
Black Panther Black Communities'
BluePrint To Fixing The Black Communities…
(Programs Guide)
(A "Black" Organizations' Guide And Programs Outline For "Fixing" The "Black" Communities).
Donate To "The Black Communities' "Fix It!" Campaign.".....
THE FOLLOWING is a speech made by former South African President P.W. Botha to his Cabinet. This reprint was written by David G. Mailu for the Sunday Times, a South African newspaper, dated August 18, 1985.


"Pretoria has been made by the White mind for the White man. We are not obliged even the least to try to prove to anybody and to the Blacks that we are superior people. We have demonstrated that to the Blacks in a thousand and one ways. The Republic of South Africa that we know of today has not been created by wishful thinking. We have created it at the expense of intelligence, sweat and blood. Were they Afrikaners who tried to eliminate the Australian Aborigines? Are they Afrikaners who discriminate against Blacks and call them Nigge*rs in the States? Were they Afrikaners who started the slave trade? Where is the Black man appreciated? England discriminates against its Black and their "Sus" law is out to discipline the Blacks. Canada, France, Russia, and Japan all play their discrimination too. Why in the hell then is so much noise made about us? Why are they biased against us? I am simply trying to prove to you all that there is nothing unusual we are doing that the so called civilized worlds are not doing. We are simply an honest people who have come out aloud with a clear philosophy of how we want to live our own White life. We do not pretend like other Whites that we like Blacks. The fact that, Blacks look like human beings and act like human beings do not necessarily make them sensible human beings. Hedgehogs are not porcupines and lizards are not crocodiles simply because they look alike. If God wanted us to be equal to the Blacks, he would have created us all of a uniform colour and intellect. But he created us differently: Whites, Blacks, Yellow, Rulers and the ruled. Intellectually, we are superior to the Blacks; that has been proven beyond any…
For full speech, visit: The NEETTA BLACK Show (on youtube.com)
"Black" Communities.
This segment includes: "Black" Churches, "Black" Groups, "Black" Politicians, "Black" Organizations and "Black" Movements.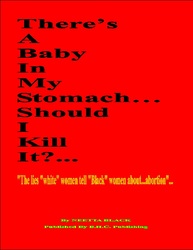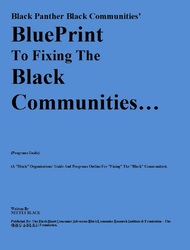 THE
"BLACK" PANTHER PARTY
"BLACK" COMMUNITY ORGANIZING
COMMITTEES NETWORK.
presents
THE UNITED NATIONS OF FREED "BLACKS"…
"BLACK" COMMUNITIES' RECONSTRUCTION ERA BLUEPRINT.
__________________________________________________________________________
100 WEEKS TO FIXING THE PROBLEMS IN THE "BLACK" COMMUNITIES.
(VOLUMN 1)…
______________________________________________________________________
The cure for "willie lynch"…
______________________________________________________________________
Effect On "Black" Communities.
Examples of "willie lynch" type methods:
Make sure that words are used to make "Blacks" understand without question that they are the property of "whites" and that all "Blacks" and their children are owned by "whites", and rely on "whites" for daily food, shelter and clothing.
(This keeps "Blacks" from forming the ability to take care of themselves or "Black" children).
Make certain that chosen "Blacks" are given the responsibility of making sure that no other "Blacks" do anything to harm the social order created by the "whites" by putting those certain "Blacks" in positions over other "Blacks" but make sure that even the hand-picked "Blacks" always know that they are over "Blacks" but beneath "whites".
(This makes sure that "whites" do not have to worry about watching "Blacks" because "Blacks" will tell on other "Blacks" in order to get a better position or less strenuous or back-breaking work).
Make sure that the workday is hard enough and long enough that "Blacks" have little time or energy left to spend together.
(This makes sure that any time that "Blacks" spend together is closely monitored and regulated by "whites").