BHC ABERI - Global Black Wall Street Movement...
Black Panther Black Communities'
BluePrint To Fixing The Black Communities…
(Programs Guide)
(A "Black" Organizations' Guide And Programs Outline For "Fixing" The "Black" Communities).
Donate To "The Black Communities' "Fix It!" Campaign.".....
Team N Black Love - 0001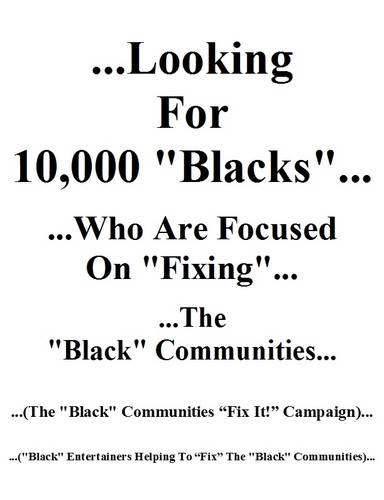 Team Blue Diamond - 0002
#BlackEntertainersForTheLegalizationOfCannabisMarijuanaWeedForPersonalUse ...
Team George Y - 0003
Young Lawn Care Service
Team Tancy - 0004
Health And Holistic Treatment And Spa
Team Ru'Lay - 0005
Black Art